1970 Fiat 124 Sport Spider Mechanical Restoration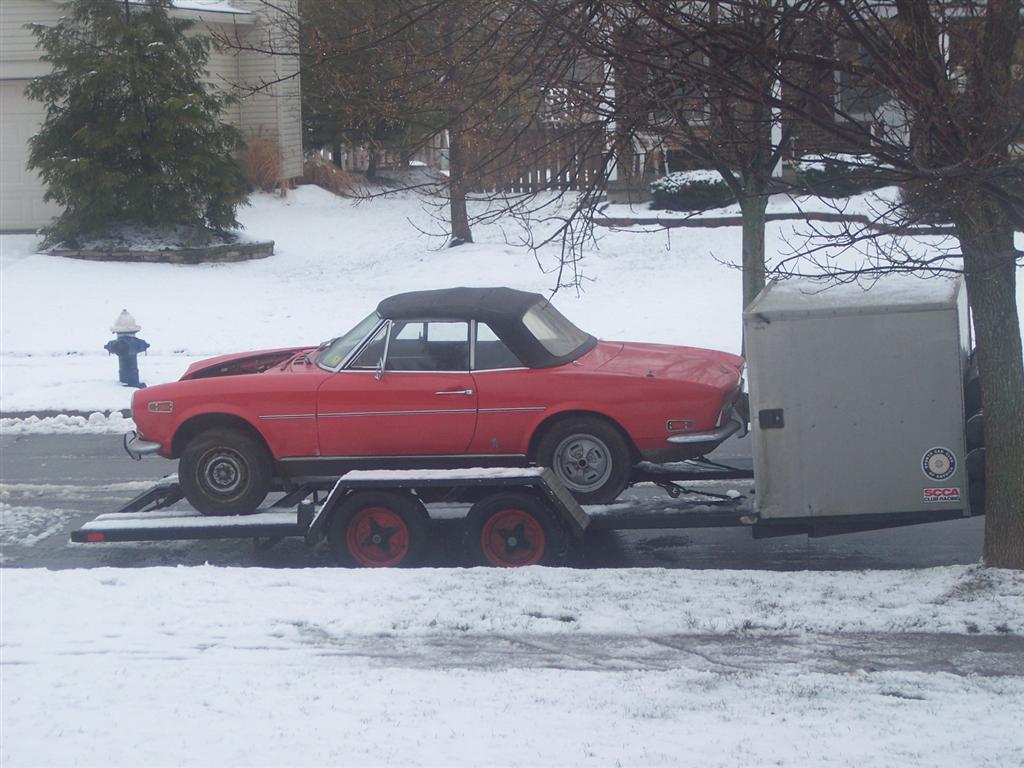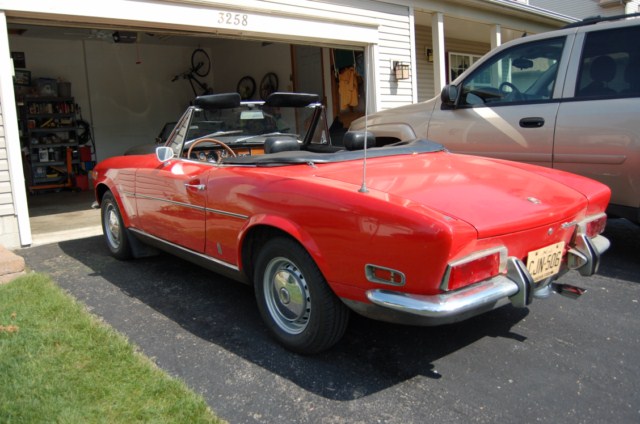 Above left, Spider on it's way for shock tower repair Dec 2009. Above right, Spider ready for customer pickup May 2010.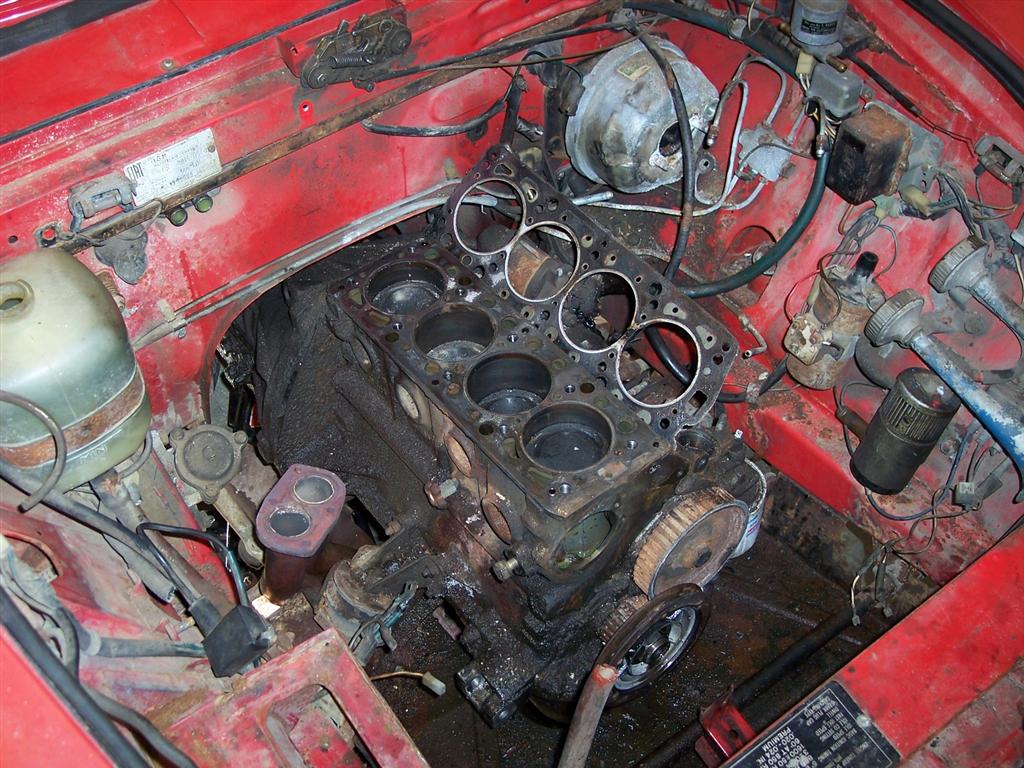 Above left, engine bay on initial teardown. Above right, engine and bay after!
Passenger side front shock tower before and after.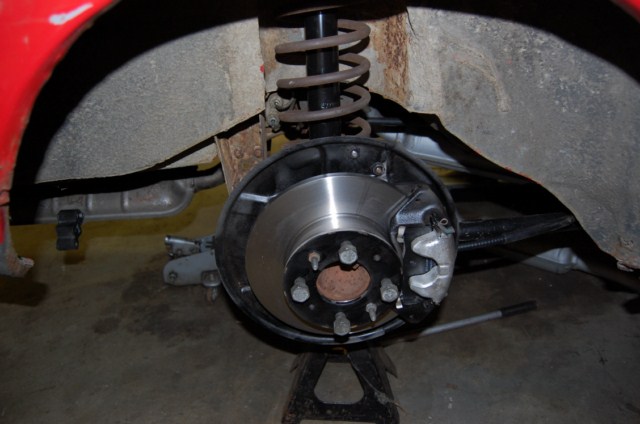 Passenger side rear assembly before and after.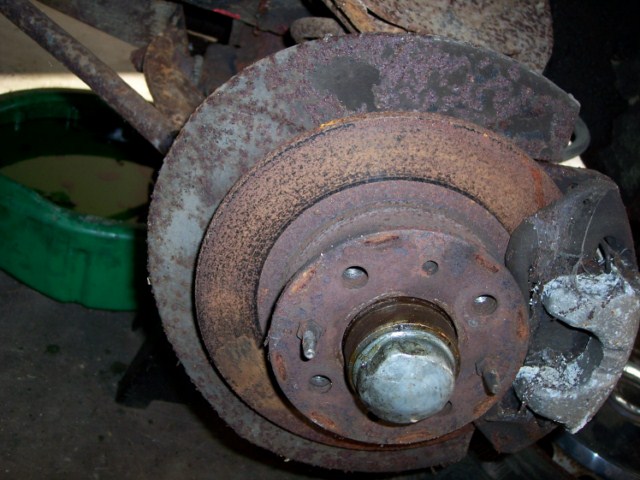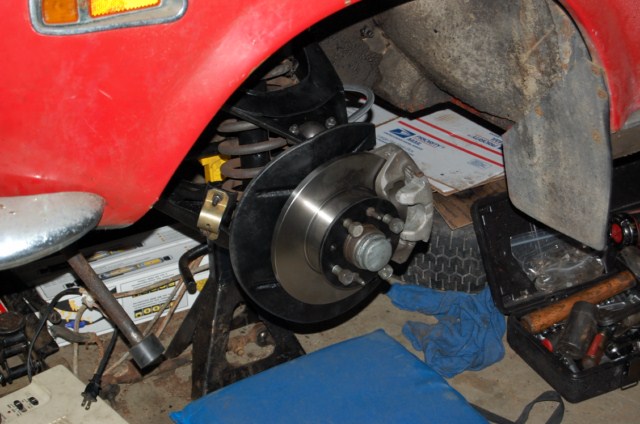 Driver's side front wheel hub and brakes before and after
Suspension components before blast/paint/rebuild, and after!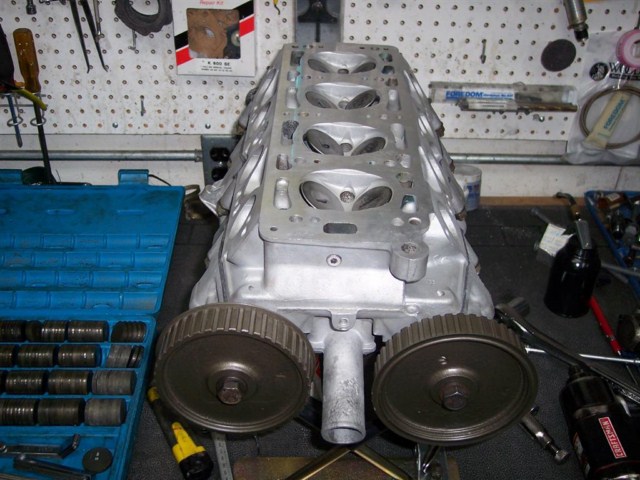 Cylinder head rebuilt and assembled engine checking for top dead center.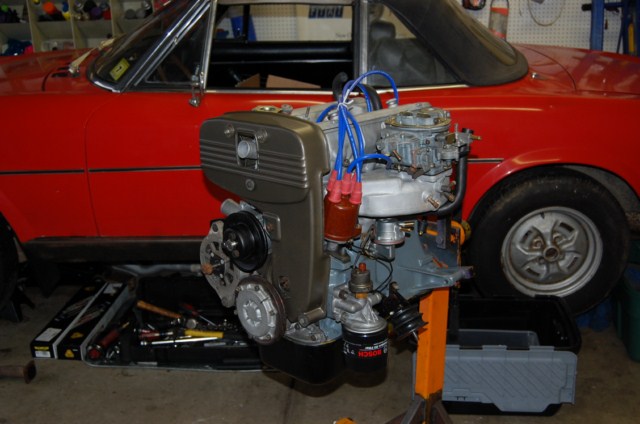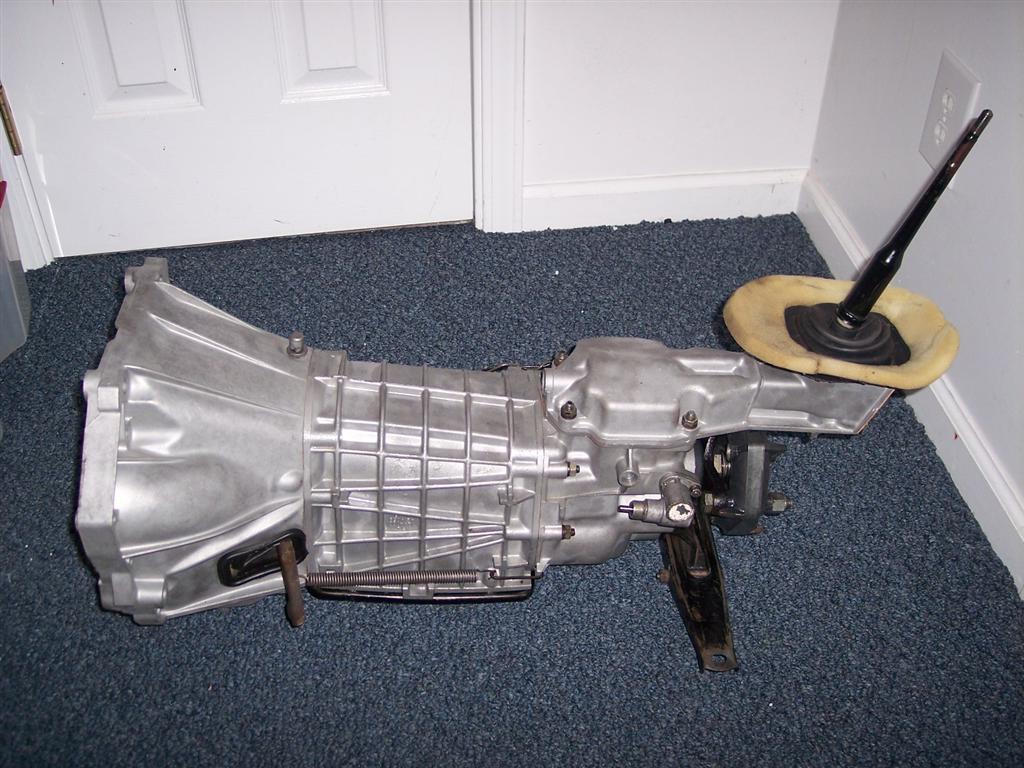 Completed engine assembly and rebuilt transmission ready for install.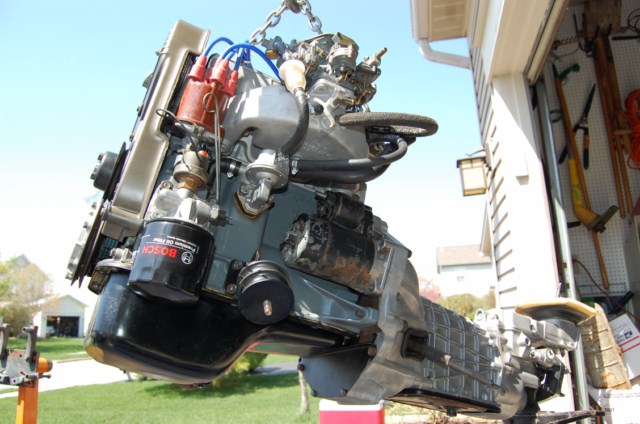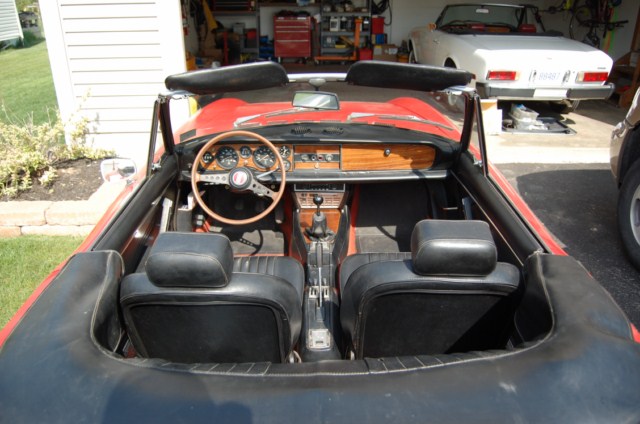 Fiat 1438cc DOHC power plant and drive train ready for reunification. Spider interior on pickup day!